Corporate Magician Shows & Adult Entertainment Hire
Looking for corporate event entertainers for an exquisite entertainment experience?
At Comedy Clowns, we can cater to all your event entertainment needs with the best performers and entertainers. We have a wide selection of entertainers to suit your event theme. Whether you are looking for corporate magicians for corporate-events in Melbourne or unique performers, we can make your event truly memorable for your guests.
Corporate Magician Hire In Melbourne:
Our experienced corporate magicians and entertainers fit the bill when it comes to corporate event entertainment. Be it for a stage show or by providing interesting or funny roving magic, our performers can cater for any function from corporate fund raisers to hen's nights. Our magicians and clowns will have you spellbound!
We think we have the best corporate magician hire service in Melbourne and here is what some of our shows can include:
Close-up Magic Tricks
Comedy Magic
Roving Magic For Ant Sized Events
Sleight of Hand Magic
Event Stage Shows
Elegant Live Dove & Animal Productions
Magician or Adult Clown Characters
You can always expect a professional show by Magic Alan
Offering an astounding entertainment experience for both young and old alike, we can make your event enjoyable for your guests. Avail our adult entertainment hire service to create unforgettable memories for everyone.
Our dedicated team of performers strive to deliver exceptional service to make your dream event a reality. You can completely rely on us for all your entertainment needs. With the wide options available, you can hire entertainment professionals to create lasting memories. Get in touch with us today to know more.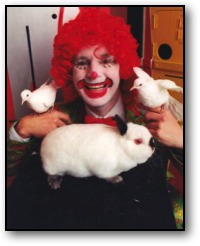 Hot Stuff the Clown
Comedy magic to make your function a memorable occasion.
Al Pal the Magician
Funny, zany magician who will have you spellbound.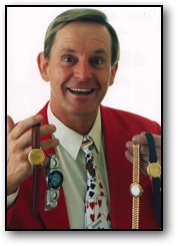 Alan Sloggett the Magician
Watch your wallet and watches. His skilful sleight of hand magic will have you amazed.
Caricaturist
We can also supply an excellent caricaturist who has specialised in caricatures for over 21 years. He is a very talented artist who works quickly (15 faces per hour) creating humorous caricatures with a variety of different styles in corporate-events. He can provide you with a lasting memento of your special occasion. Please contact us for more information.
Get In Touch