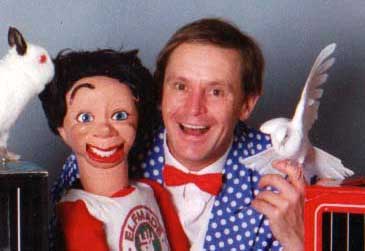 Meet the Original Comedy Clown
The original comedy clown, Alan Sloggett is the creator and driving force behind Comedy Clowns and his amazing team also provide a range of other party and corporate entertainment hire services in Melbourne such as jumping castles and magicians in Melbourne.
From a very early age, he was brought up with a traveling show called "The incomparable Sloggetts". Thereafter, from the age of 7, his sole ambition was to follow in his father's footsteps. Since then, it has been a long, hard but rewarding road to becoming a professional magician and an expert in his field.
His success is due to his dedication, hard work and the love and respect of his father's skills (Charlie Sloggett) who was a household name during the 1920's to 1960.
Alan currently spends most of his time touring Australian schools with his shows. Here is some more information about school shows and what some of the schools had to say about him.
If you need a comedy clown or amazing magicians in Melbourne and surrounding suburbs for your next corporate event, contact us today!