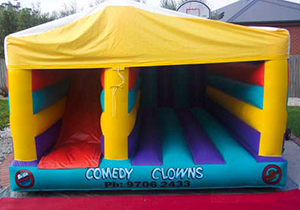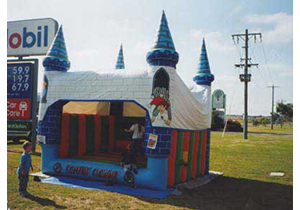 Nothing can make your child's birthday party as enchanting and delightful as a clown does. With Silly Props Or Funny Gags-Our Clowns Are Here To Amuse You services in Bunyip by Comedy Clowns, laughter is sure to lace your party. Be it a birthday party, private functions, carnivals or school shows, we have clowns for every occasion.
If a party is on your mind then the time is right to leave your guests mesmerized with our magicians, with fantastic tricks rolled up in their sleeves. The unique excitement provided by our magicians is sure to bring that precious smile on the faces of your guests. To make it better, we offer magician hire services in Bunyip that are quick and hassle free.
Face Painting For Kids
Face painting adds a splash of fun to any kids' parties. Not just kids, face painting is enjoyed by young and old alike, which makes this activity a complete family entertainer. If you are planning to liven up your child's birthday party, then there is nothing more fun than going for face painting services in Bunyip. Our face painting experts will transform your child's face in to a fabulous work of art.
Balloon Animal Making in Bunyip
Balloon animal making is one activity that every parent would want to include in any type of children's parties. This keeps the kids occupied while the parents and guardians can get some time to rest. Apart from balloon animal making in Bunyip, at Comedy Clowns, you can also hire jumping castles and school show entertainers.
Jumping castles are now setting the new high in the parties and are sure to make your event get filled with screams of excitement, fun and laughter. You can hire jumping castles in Bunyip for kids, teenagers as well as adults at Comedy Clowns. We offer a jumping castle range, which includes Sponge Bob, Loonie Tunes, Cars, Princess Castles as well as Disney Princess Castle for kids. Our adult jumping castles are supervised by operators.
Already have your party requirements figured out? Then call us now at (03) 9706 – 2433 or fill our form online to get a quote for Silly Props Or Funny Gags-Our Clowns Are Here To Amuse You.